Today i would like to introduce the PDC inserts suitable for high-class customers in Italy. the PDC inserts technology is for oil drilling PDC, it's far more complicated than stone cutting technology. when we use oil drilling quality PDC inserts on cutting stone, it will have longer working life, higher hardness and wear resistance, Higher impact toughness, Higher thermal stability.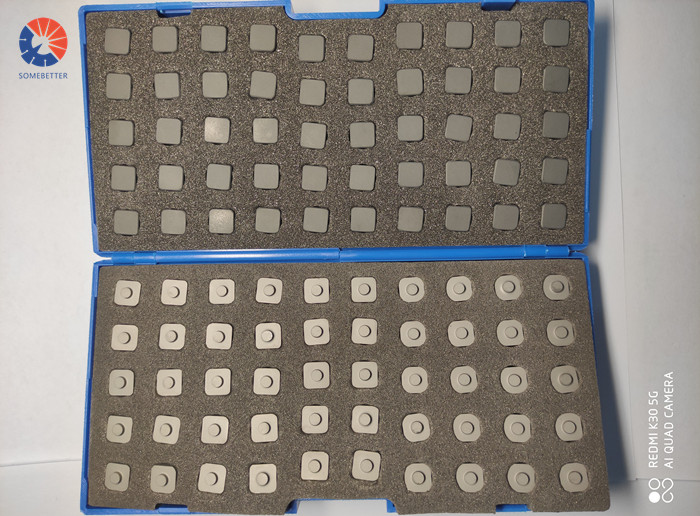 Our 9.4X9.4X8MM PDC inserts with Tail widely sell in Europe, Asia, America...especially have good feedback from Italy Client. Now our Italian client purchased 2000pcs/Month.
Item: 9.4X9.4X8MM PDC inserts with Tail
Size:Longth:9.4mm,Width:9.4mm ,height 8mm,diamond thickness 1.8-2mm.