Core drill bits segment now has become the standard method for reinforced concrete, concrete and other stone drilling. Core drill bits segment has good sharpness and high efficiency at the process of drilling, long lifespan, meanwhile, it with good drilling result: smooth cutting,flat surface and even size. And it works in low noise.
Flat segment, Dot segment, Dot segment, Rooftop segment, Turbo segment, Crow segment, V type segment.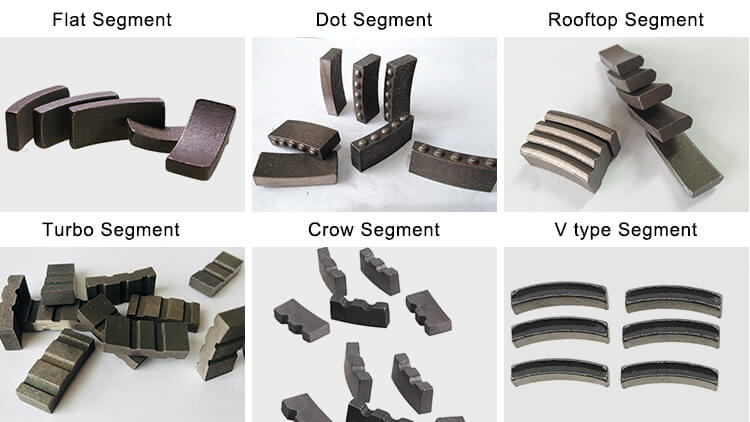 Core drill bits segment Advantage:
1)Different shape: Crown segment, Turbo segment, Roof segment, Flat segment
2)Various diameters available, Size can be produced as request
3)Easy start segments
4)Diamond segment formula can be adjusted according to customer requirements
5)Long working life and high cutting speeds
6)Can be used on both hand held and rig mounted machines
7)Application: for hard reinforced concrete/concrete/Asphalt/pavers/granite/rock/precast concrete/core filled blockwork/limestone/bricks etc.
8)Water must be used for these concrete core drill bits to ensure a smooth, clean, trouble free cut and to ensure maximum life of the bit.